CANYONING AND ESCAPE IN ACTION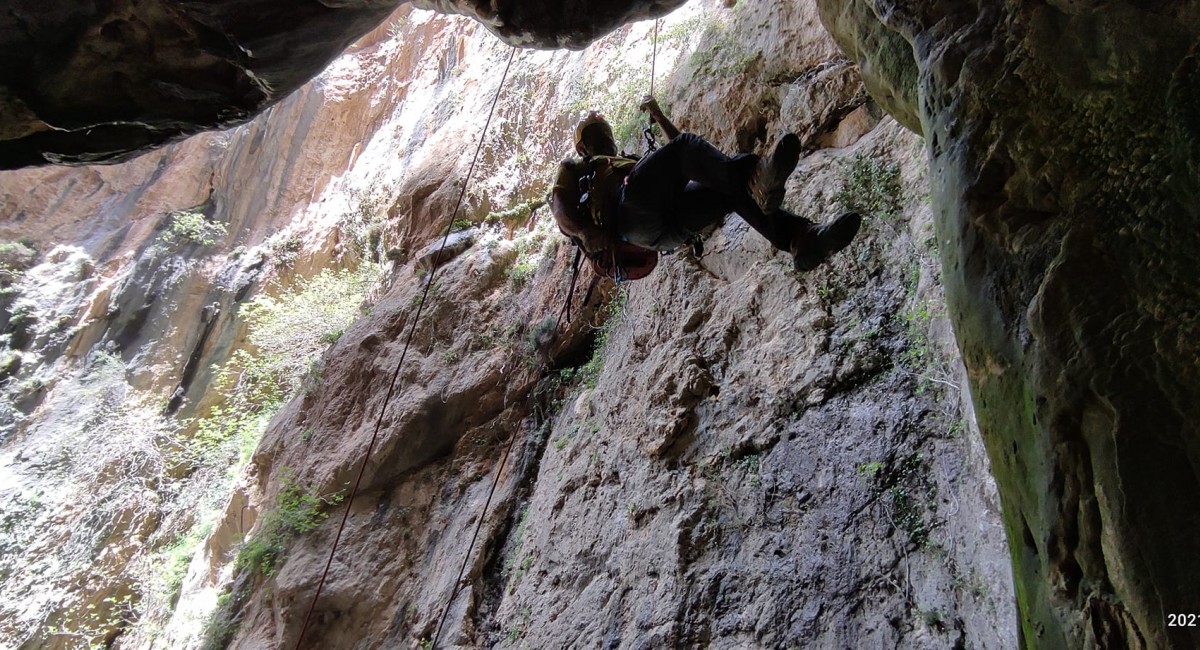 What is Canyoning?
Canyoning is the activity of exploring a canyon with the use of technical gear. It can combine hiking, abseiling, jumping in the water, swimming, zip-lining, sliding down natural slides. Canyoning can take place in dry canyons, or in canyons with water forming waterfalls and flowing in the river bed.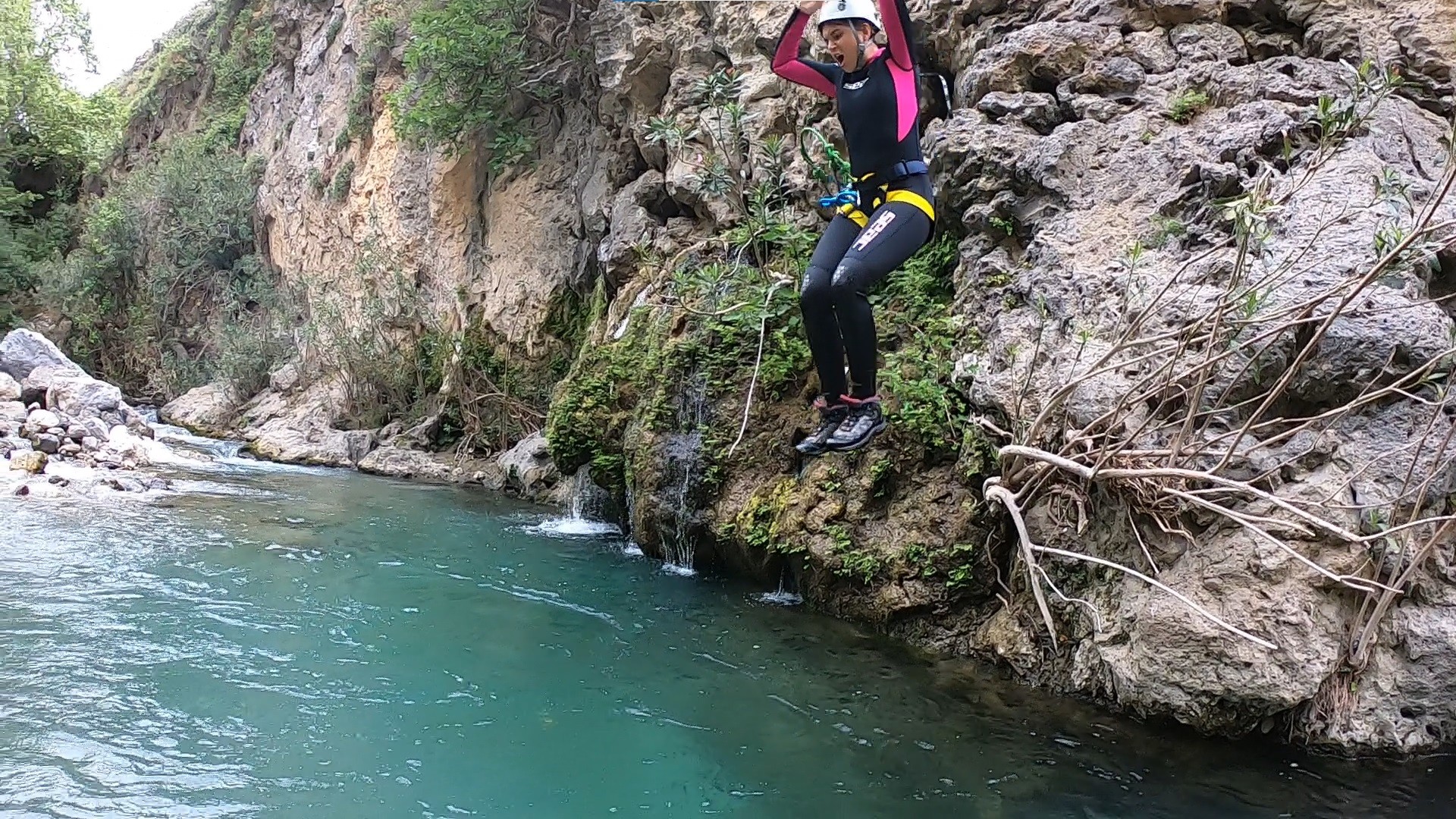 Abseiling or rappelling is the main activity of canyoning, that allows us to get where hiking and river trekking would never get us. With the use of a rope and the personal gear we are wearing, and with a simple technique that everyone can easily learn, we can descent the steep canyon walls with safety, discovering the most secret spots of nature!





Is Canyoning for everyone?


Canyoning is an extreme sport. You may feel uncomfortable if you are afraid of heights, if you are claustrophobic or if you have injuries or other issues that prevent you from moving with ease through rocky terrain. However, keep in mind the following:
- There are different levels of difficulty. The easiest ones are totally appropriate for first-timers!
- The leaders make all the difference – Our leaders, highly specialized and experienced, will make you feel 100% safe, even if you think you are not the… extreme kind of person. With the right guidance, you may surprise yourself!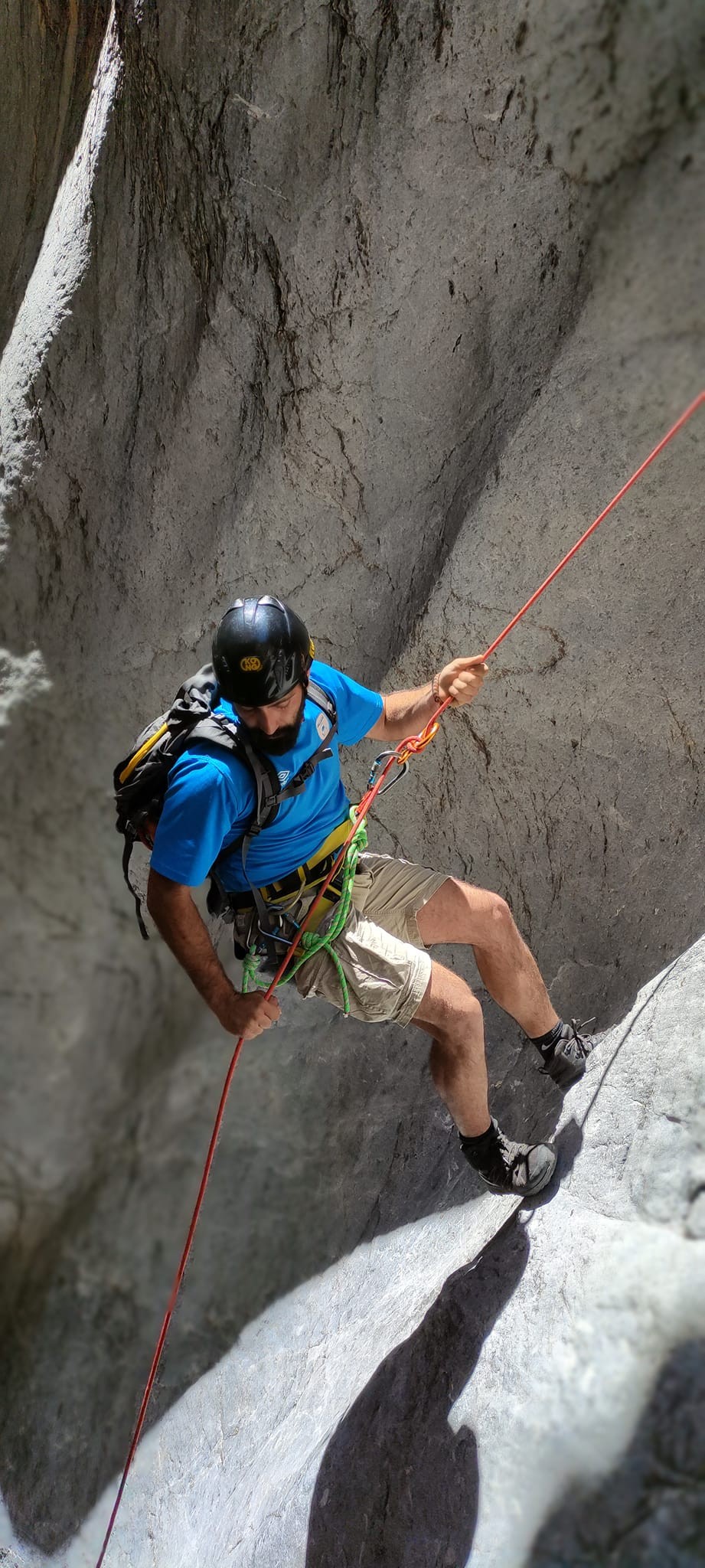 Canyoning in Crete

Crete, Greece's biggest island, is a geological miracle also called "the land of canyons". More than 400 canyons cut through its mountainous terrain, about 70 of them are accessible to hikers or canyoners. Most Cretan canyons are dry during summertime, so the excursions we propose are mainly done without the use of neoprene suits. However, some special destinations keep water flowing all year round, offering a rare opportunity for a fun river adventure to the visitors of Crete.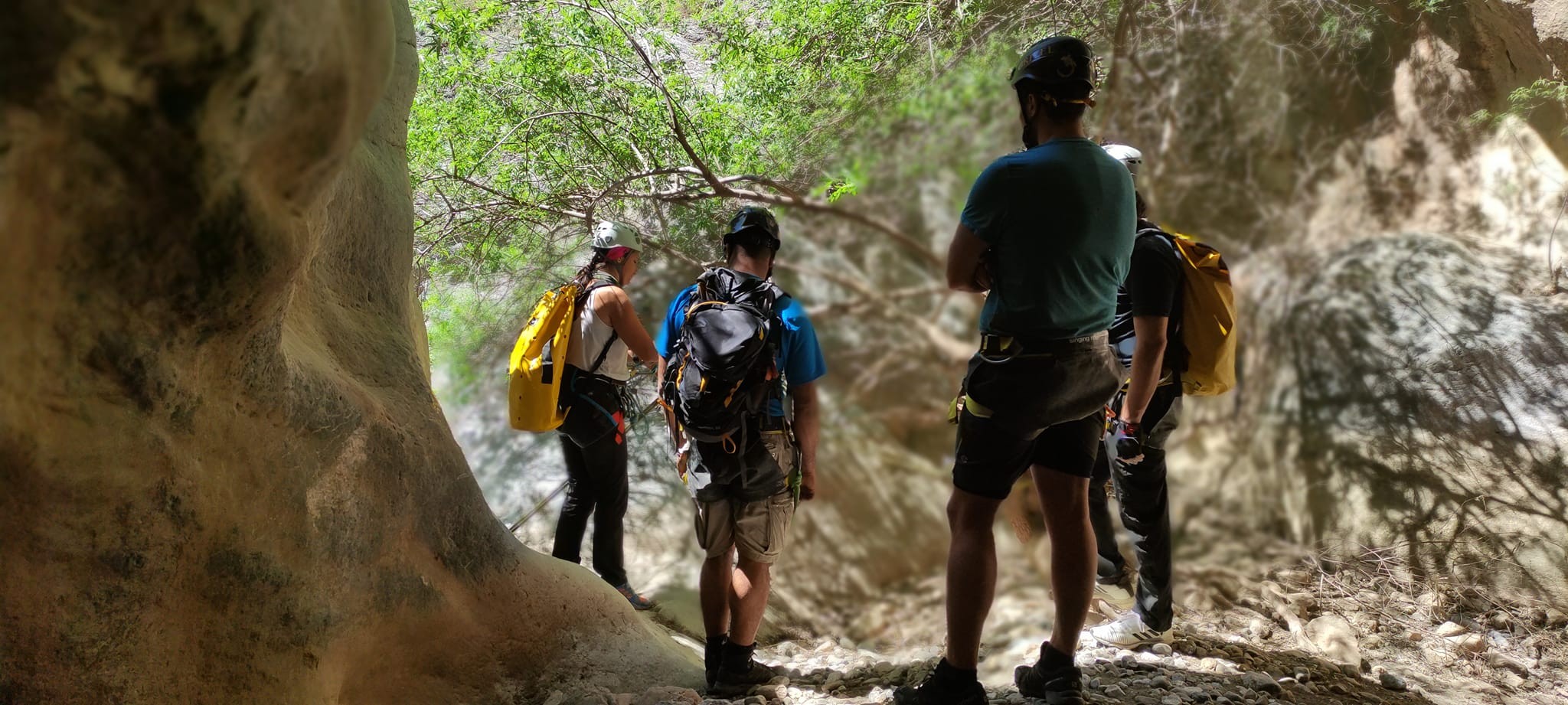 ESCAPE IN ACTION
Escape in Action was born in Crete, our homeland and the "land of canyons". In this blessed grounds, curved through the ages with more than 400 canyons, we were raised in close relation with the earth.
For the last 7 years, our desire to explore the most hidden parts of Cretan nature, took us a step further than hiking. We were looking for an extreme activity, and a way to reach these amazing ecosystems that remain a mystery for most people. That's how we started our journey in the world of Canyoning, acquiring one after the other all the diplomas needed to take it to a professional level and to ensure maximum safety.
Today, our passion for canyons and our love for Crete and its natural treasures lead us to the ultimate project. Escape in Action represents our dream: to share these amazing treasures with our visitors – to share our passion with you. Follow us to the depths of the Cretan land, for a unique adventure!
Giorgos: Canyoning moniteur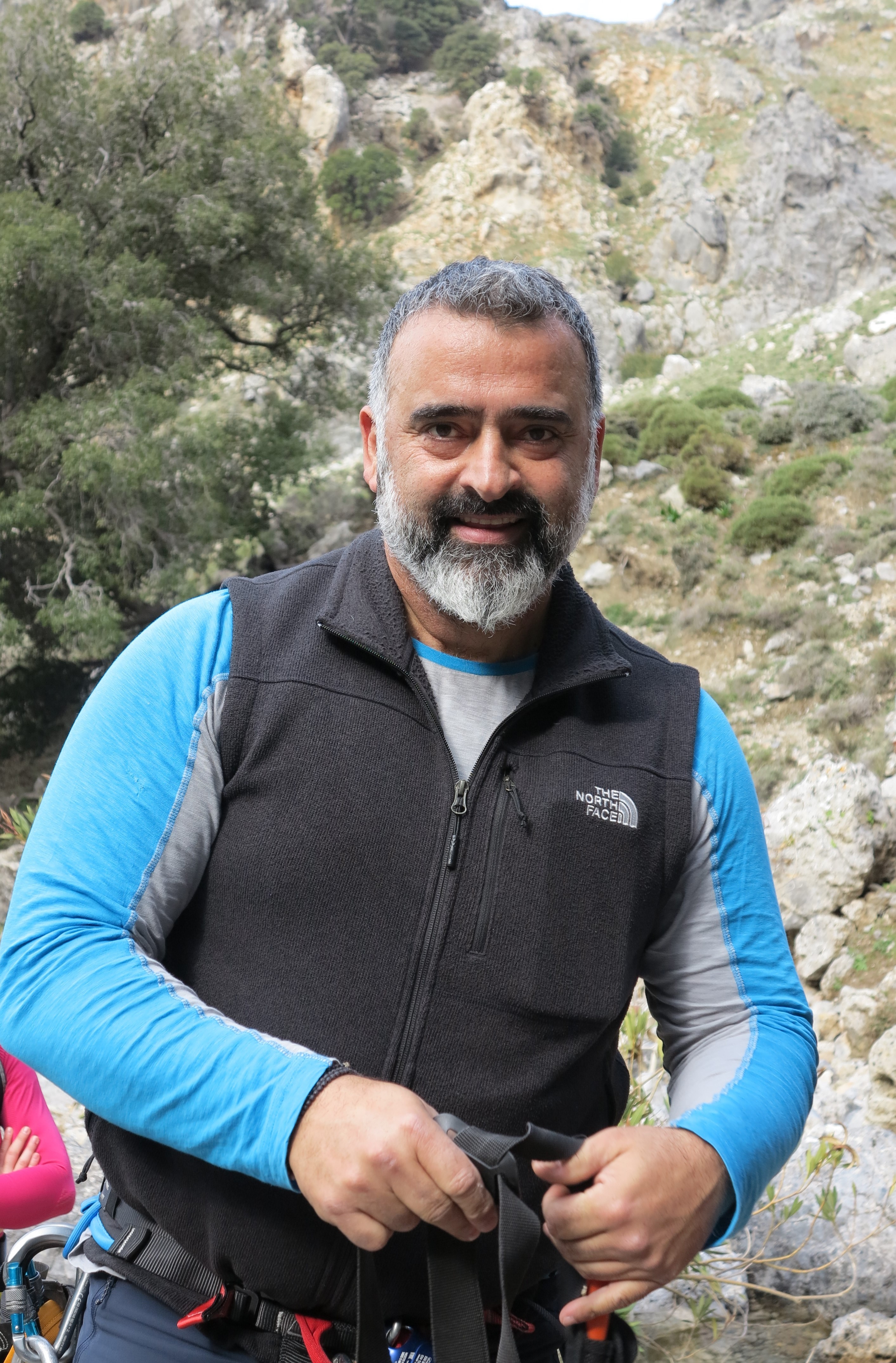 Giorgos is raised in a typical village of Rethymno's inland. A typical Cretan, producing his own wine, olive oil and other local products, but yet… a lot more than a typical Cretan!
Canyoning Moniteur II - ICAN
Swiftwater Rescue Technician – Rescue 3 Europe
Winter Mountaineering School - Hellenic Federation of Mountaineering & Climbing
Rock Climbing diploma - Hellenic Federation of Mountaineering & Climbing
Studying in the department of Mountain Escorts of the Public Institut of Vocational Training of Rethymno
KAA/FIRST AID-CPR INSTRUCTOR of the Hellenic Red Cross
Hellenic Red Cross Chief - Head of Branch
Nikos: Canyoning moniteur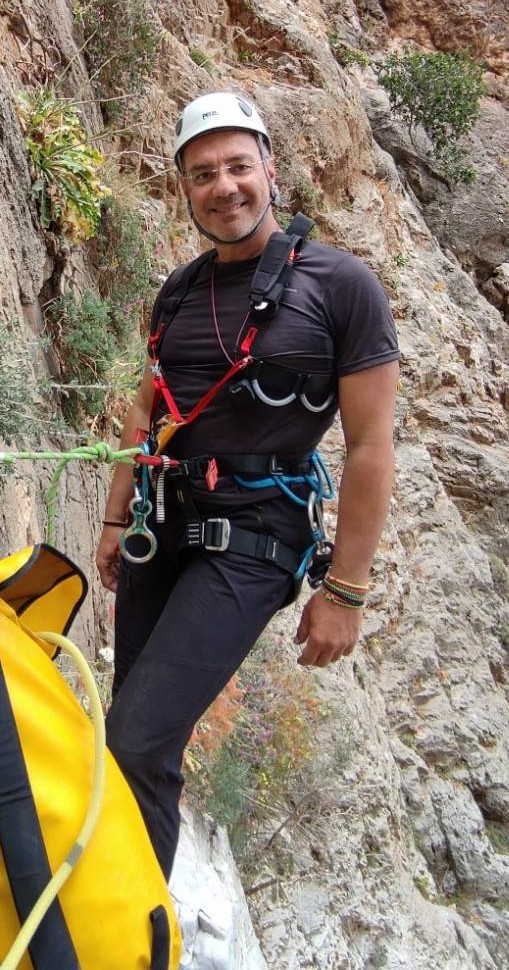 Nikos, born and raised in Crete, is a true nature enthusiast always searching for new hidden natural treasures. For years an athlete of ultra cycling races around Greece and Europe, he found his new passion in Canyoning and is eager to share his findings with our island's visitors!
Canyoning Moniteur II - ICAN
Winter Mountaineering School – Greek Mountaineering Club of Rethymno
Swiftwater Rescue Technician – Rescue 3 Europe
Volunteer Rescuer of the Hellenic Red Cross
Angeliki – Mountain escort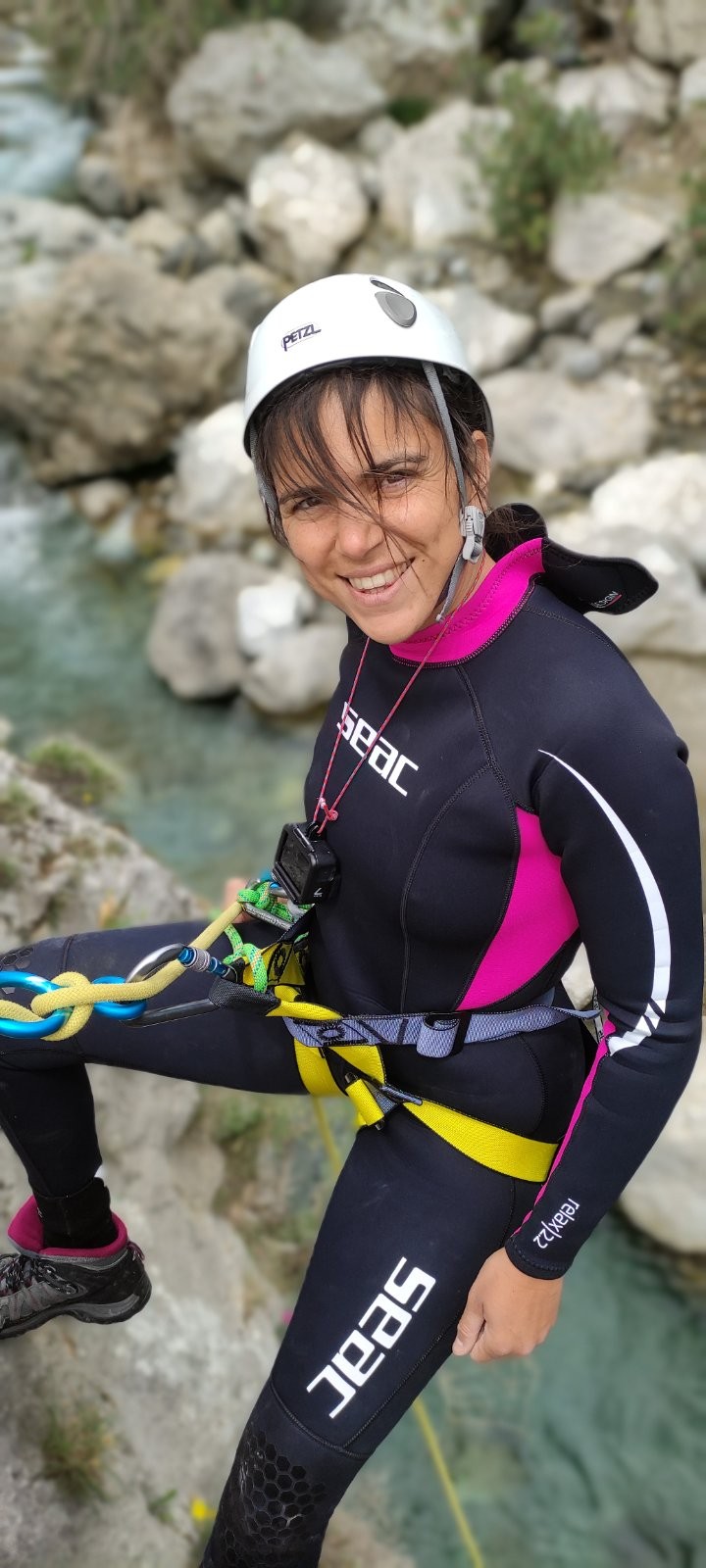 Angeliki is a Cretan Mountain Escort since 2011. She speaks English, French and Italian and has a Master's Degree in Philology. Most of all, she absolutely loves to share local stories and beautiful landscapes with her groups.
Canyoning beginners diploma (ICAN)
Rock Climbing diploma - Greek Mountaineering Club of Rethymno
Studying in the department of Mountain Escorts of the Public Institut of Vocational Training of Rethymno
First aid diploma for citizens (Red Cross)