11/3/2022
Like olive oil and grapes, thyme honey is at the base of Greek gastronomy. With a unique flora and fauna in Crete the high quality of cretan's honey takes an important place in cretan diet culture.


BEFORE TO START ...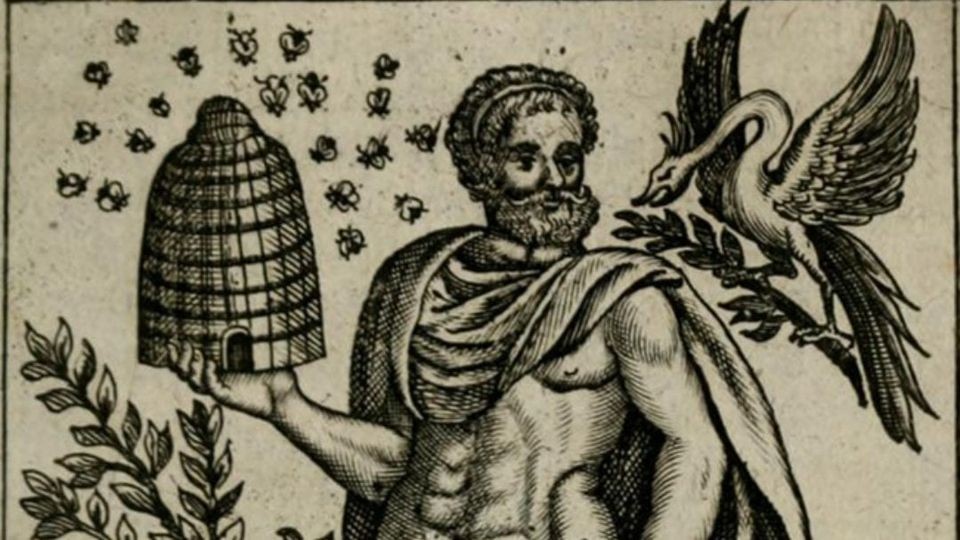 The history of beekeeping in Greece dates back thousands of years.
Honey
was
valued long before olive oil or wine were
. The Greeks have known about its high nutritional value and connected it with divine characteristics since antiquity, as proven by numerous archaeological artifacts and mythology.
Before aiming at mortals and gods, Eros, the god of love, dipped his arrows in honey.
Circe tempted Odysseus' soldiers with cheese,wine, and honey in the Odyssey.
Hippocrates prescribed honey to the sick, and Aristotle was the first to examine the bee scientifically.


THE BENEFITS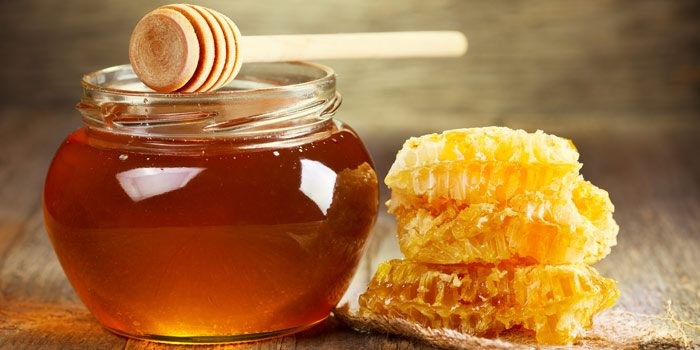 Honey is high in
carbs
,
proteins
,
vitamins
, and
antioxidants
, has a lower calorie count than sugar , and has
antibacterial
and
therapeutic effects
. Honey is made up of 180 distinct compounds (sugar,minerals,proteins,vitamins A,B,C,E,K and water,etc.) Honey that is
pure
and unadulterated never expires.


HONEY IN CRETE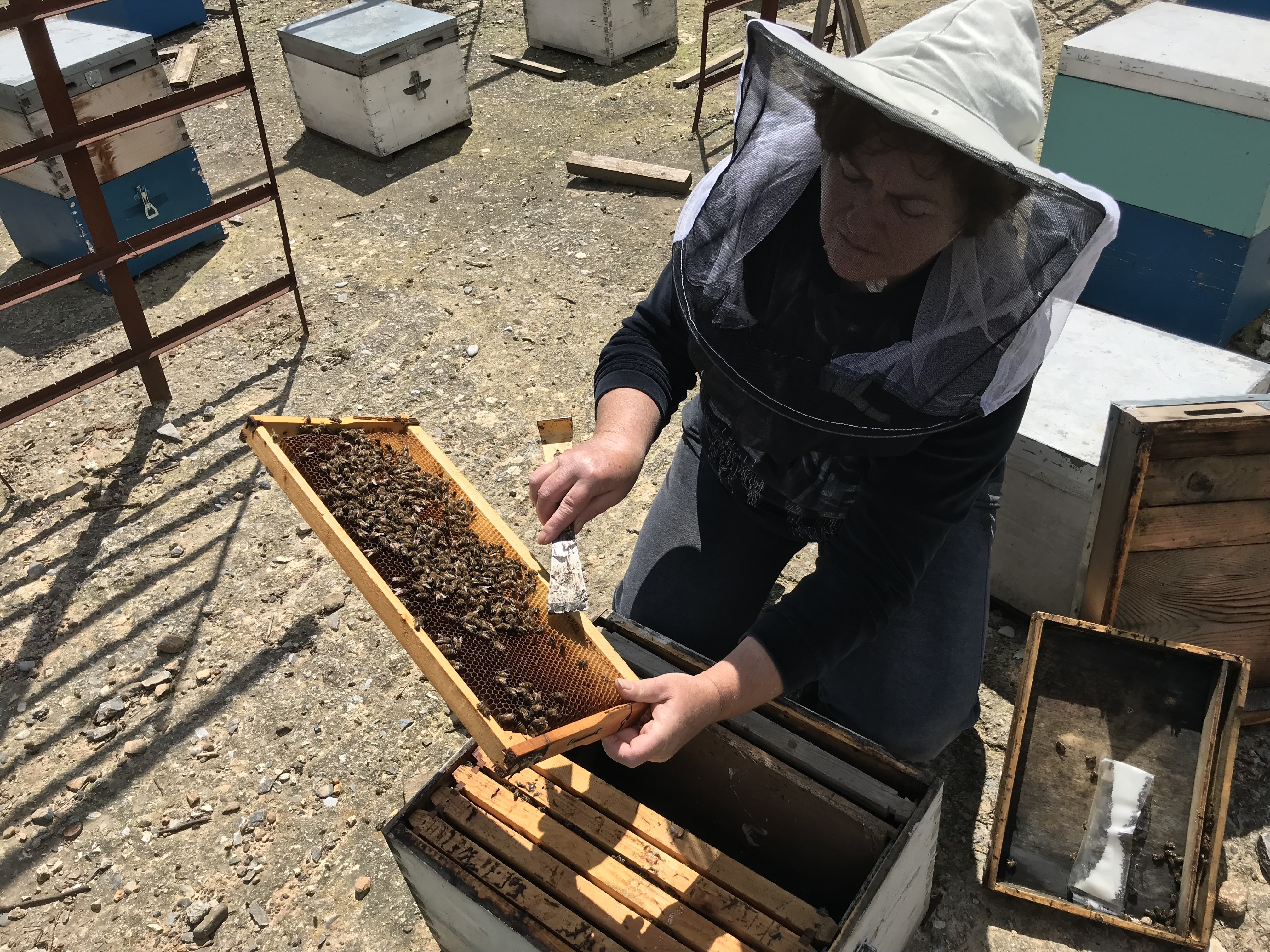 Honey is the
basis
of all
traditional pastries
in Crete,it takes a very
important place
in the
diet
of the inhabitants here. In fact, Cretan honey is of
high quality
thanks to the flora of the island and the exceptional sunshine which provides an abundance of aromatic herbs and essential oils.
Indeed,
Crete is a beekeeper's and honey-lovers' heaven
.
Greece, behind Spain and France, is the EU's third largest honey producer, with 1,300,000 swarms and
yearly production
of
12,000 tonnes
.

Greece's signature honey
is made from
pine
(55-60 percent),
fir
(5-10 percent), and
thyme
(15 percent).
Beekeepers nowadays shift their hives according to the flowering season, to various locations each time. As a result, they are carried to
orange trees
and, in general, low altitudes in the early spring for bees to collect juices from flowering plants. Then they're transported to higher elevations, where
aromatic plants
and herbs grow, including
thyme
, which gives
Cretan honey
its
distinct flavor
. In July, August, and September, the "harvest" takes place.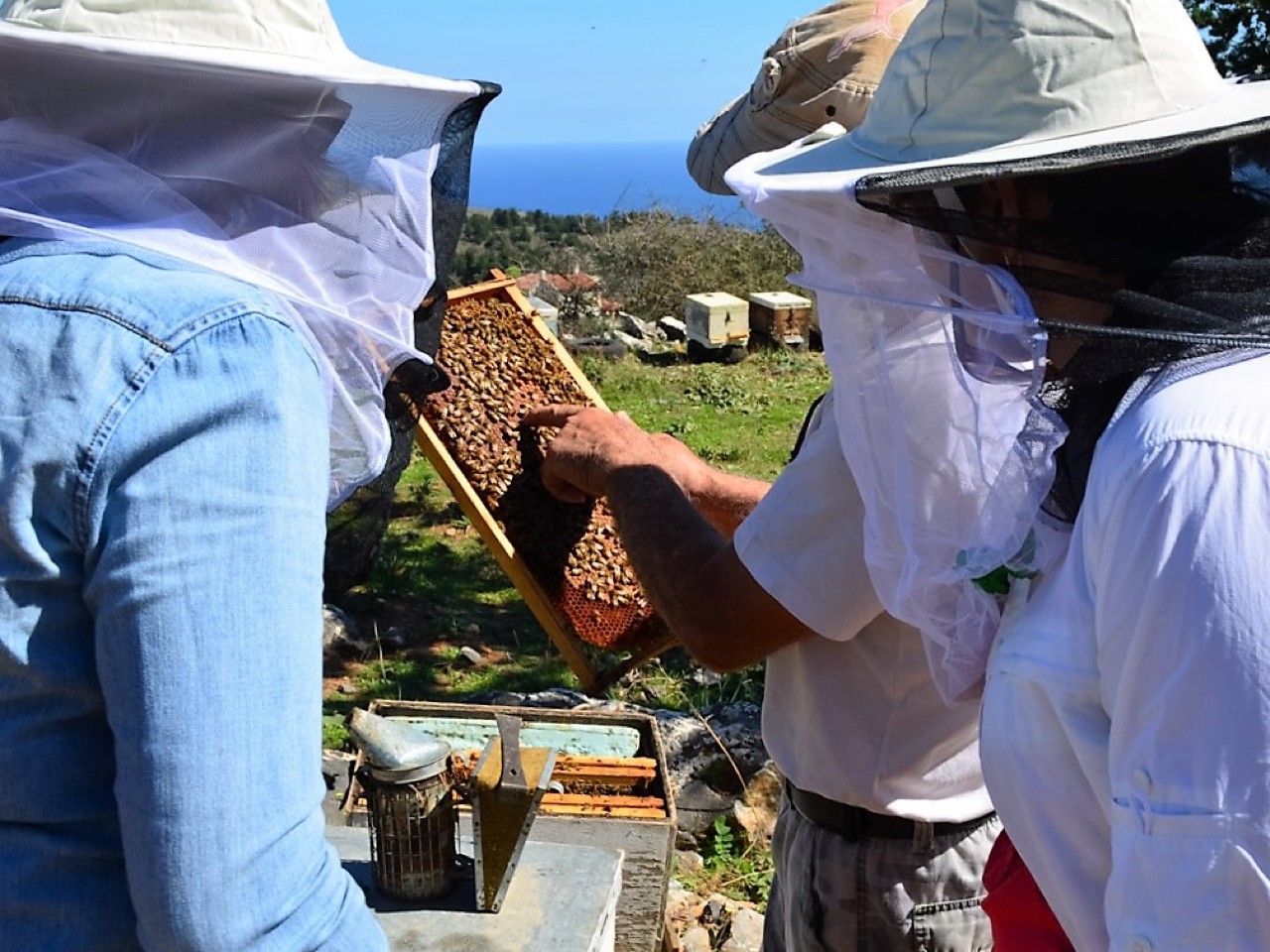 The art of beekeeping in traditional villages are such a must see in Crete if you want to see something traditional concerning the cretan way of life in the mountains.
If it would please you to meet a local explaining to you everything about how artisanal honey is made, we advise you to experience this through our excursion "
The Cretan Way of Life at the mountains of Rethymno
" by which you have the opportunity to visit a Cretan shepherd refuge (Mr Andreas) and watch over 100 goats run free towards the tall mountains, to learn about bee-keeping with his wife Mrs Eleni,and have a traditional lunch with them.
If you are interested to know about the traditionals meals you could taste here, we invite you to read
10 Cretan foods you NEED to try
!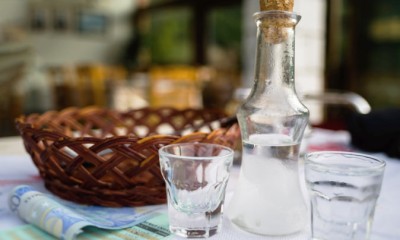 Raki - a cretan brandy This Cretan spirit is one of the cultural markers of the island and one of the symbols of Cretan hospitality. A cultural pillar...