24/3/2022
Wine lovers are paying attention to the resurgence of Crete's traditional wine culture, and you will understand why !

For millennia, Crete has been making wine. It was already being traded by the Minoans, and investigators discovered a 3000 year old amphora filled with Cretan wine in an Egyptian boat.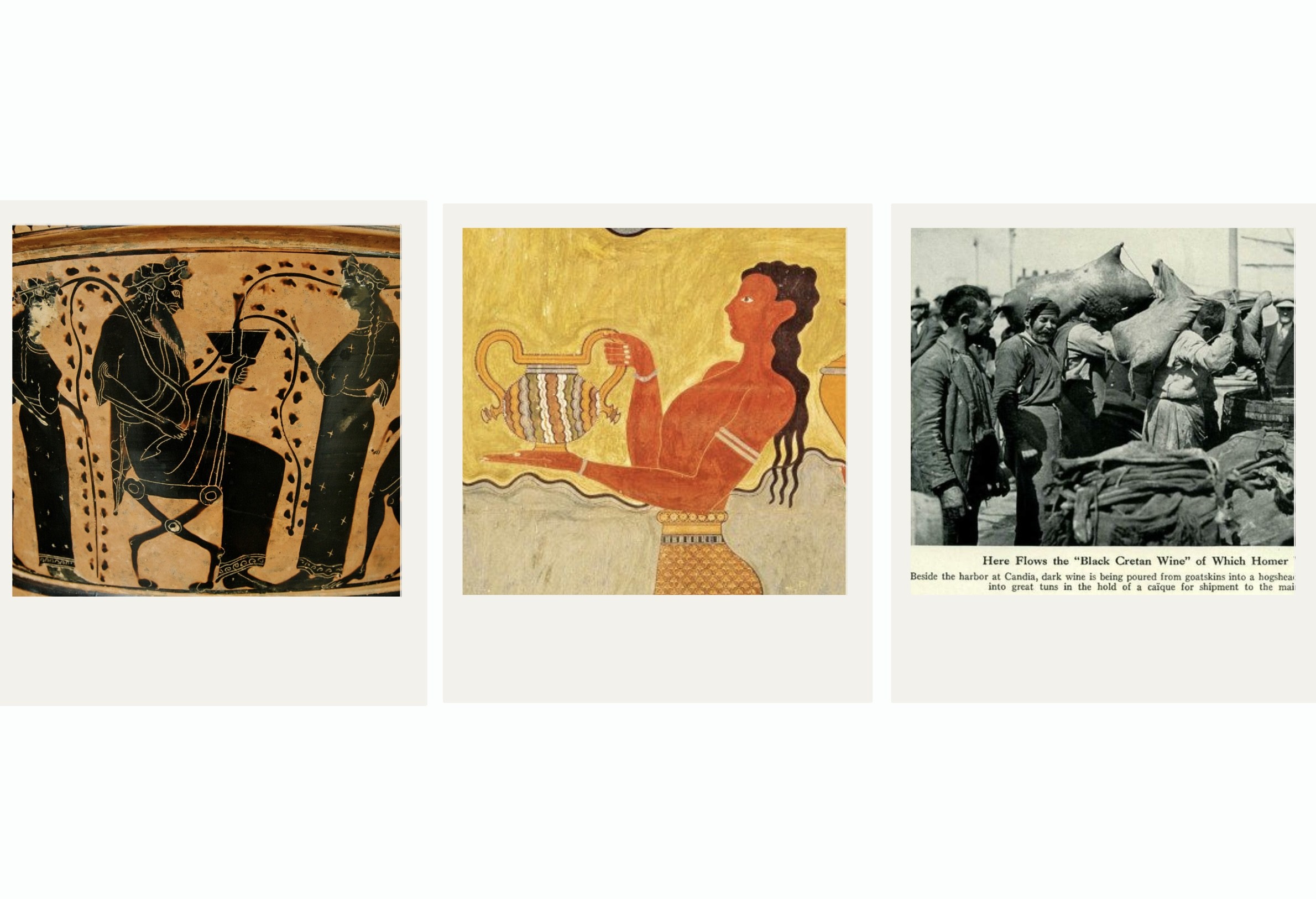 Many historic vines were grubbed up and replaced with international types when Greece entered the EEC in 1981, but there is a renewed interest in local varieties, and several near-extinct vines have been restored and brought back into production.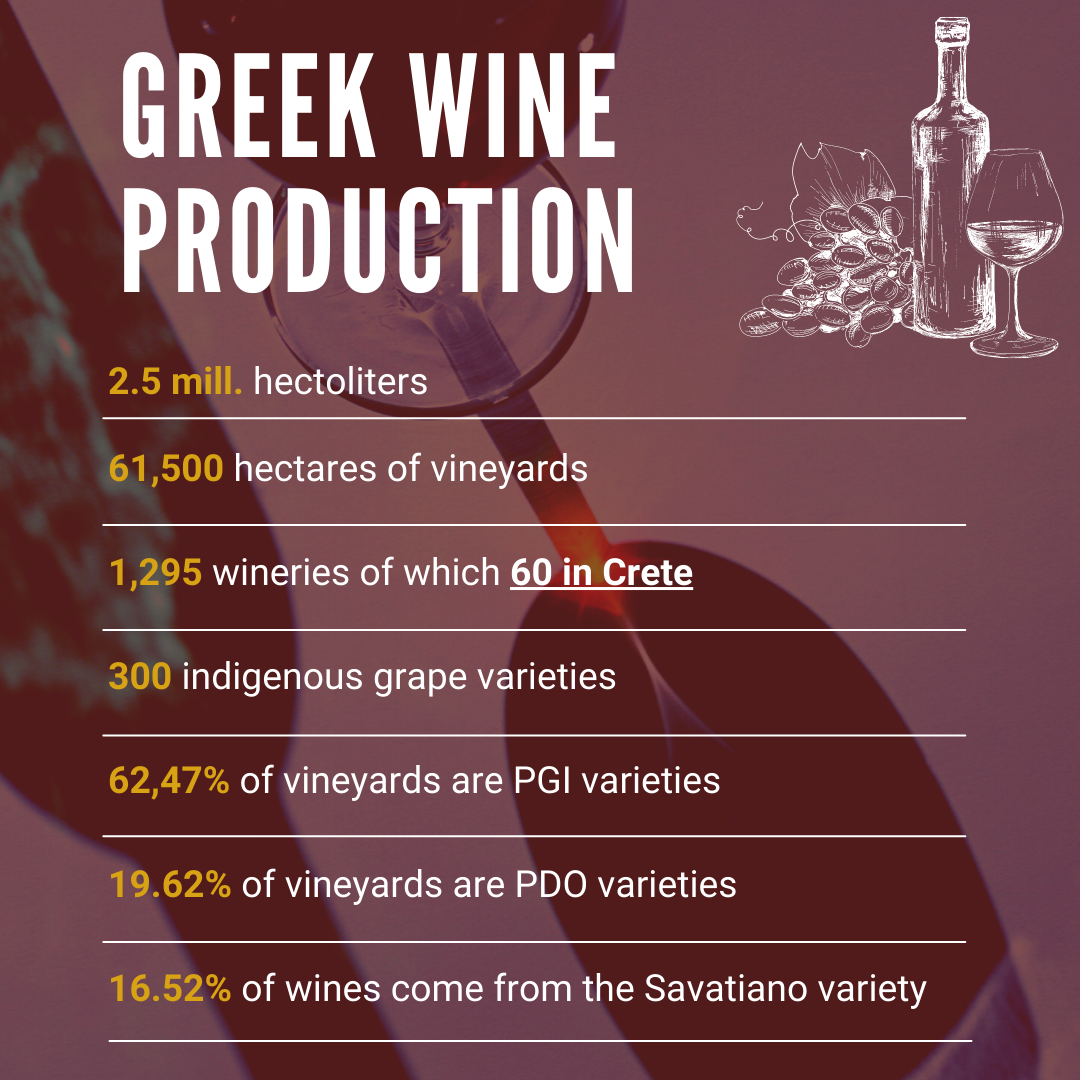 Today, production is primarily sold on the home market (originally in Creta, later in Greece), but around 20% is exported, primarily to Europe and the United States, and primarily to Greek supermarkets and restaurants.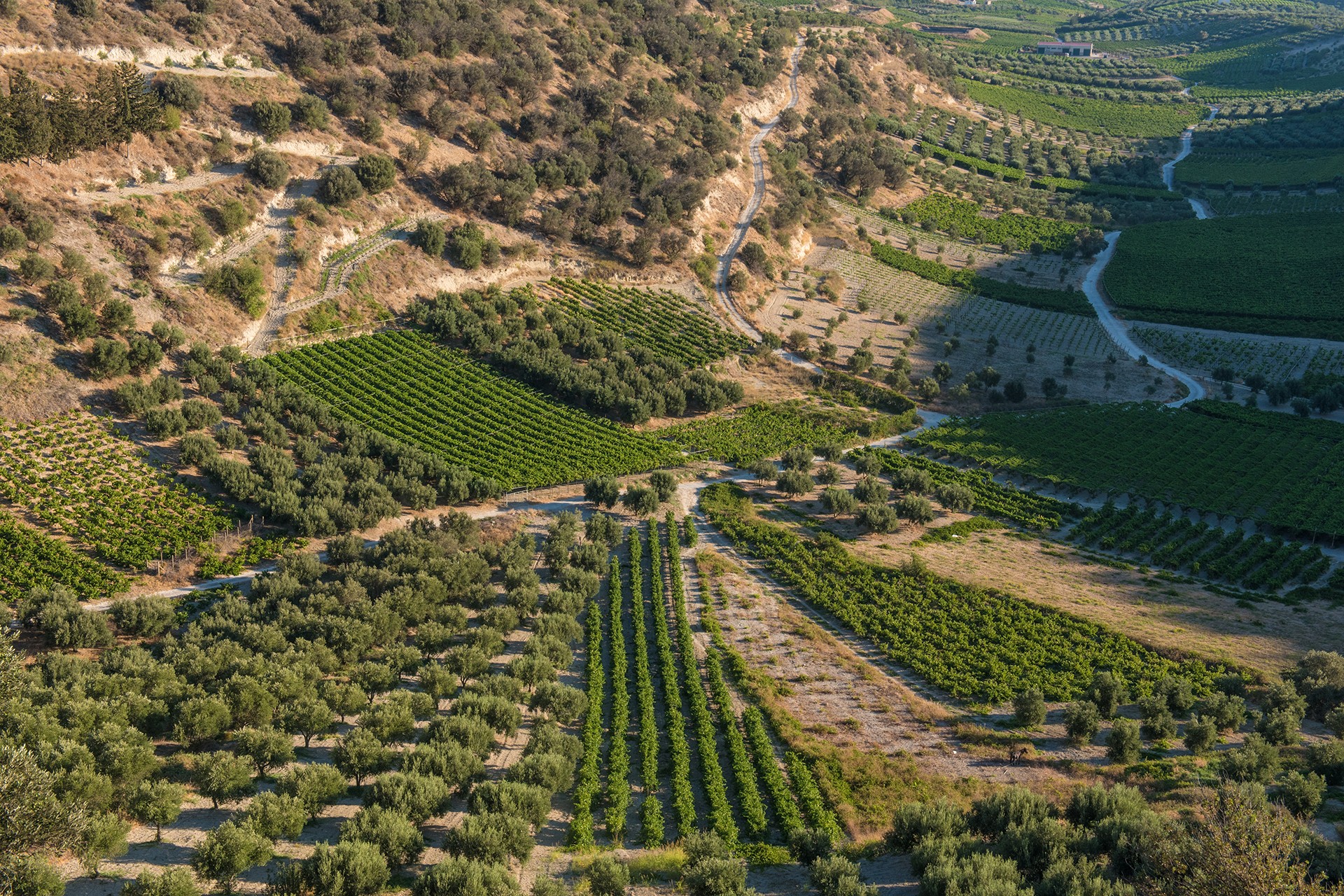 The optimum geological conditions for vine cultivation, as well as the employment of ancient and modern winemaking techniques, contribute considerably to the development of the rural region today, and can be considered one of the agricultural economy's sectors in Creta. Wine is connected with a traditional Cretan lifestyle and is a key component of the Cretan diet, which is always present during the island's feasts and festivities.
Four wines from Crete have been designated as Superior Quality Designation of Origin goods. Wines from Archanes, Peza, Dafnes, Sitia, and Kissamos have been designated as PGI products.

Wine is a product with a lot of nutrients. It is high in vitamins, minerals, and metals, as well as being a tonic, antioxidant, and antibacterial. When drunk in moderation, it protects against cardiovascular disease and cancer, slows dementia, and contributes to overall health.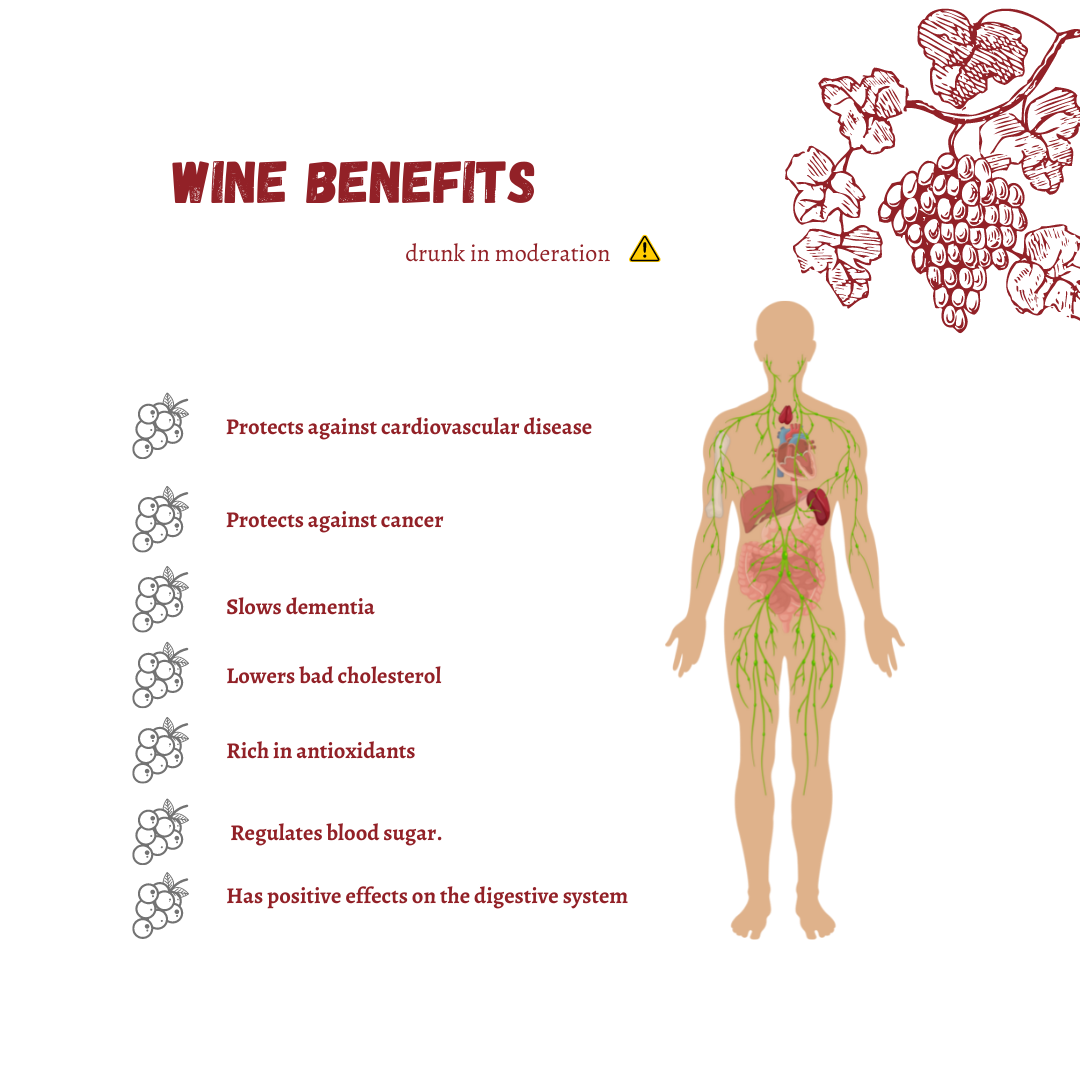 Crete has various local wine grape varieties, including red ones such as Kotsifali, Mandilari, Liatiko, and Vilana, a white variety. Other indigenous varieties like as Romeikos, Vidiano, Dafni, Plyto, Thrapsathiri, Malvasia, and Muscat de Spina are also grown, as well as international types such as Cabernet Sauvignon, Syrah, Merlot, and Chardonnay, which have adapted well to the climatic conditions of Crete.
Whatever the hue, a good length in the mouth is a must. The smells of the wine can be detected for several seconds after it has been consumed.
As you must know, the grapes used to make wines are also used to make the famous spirit raki that cretan people love.
Indeed, Raki is the favorite drink of the Cretans, obtained by distillation of the marc of grapes. Considered as an aperitif or digestive, it is linked to Cretan hospitality because it is offered at any time. If you're interested to learn more about the fundamental pillar of cretan culture we suggest you to take a look on this article "Raki (Tsikoudia), the cretan spirit you must try in Crete".
WHAT IS THE BEST WAY TO DESCRIBE THE CHARACTERISTICS OF CRETAN WINES ?


WINE TOURISM IN CRETE

Wine tourism has grown in popularity in Crete in recent years, and there are now wineries available to the public all around the island.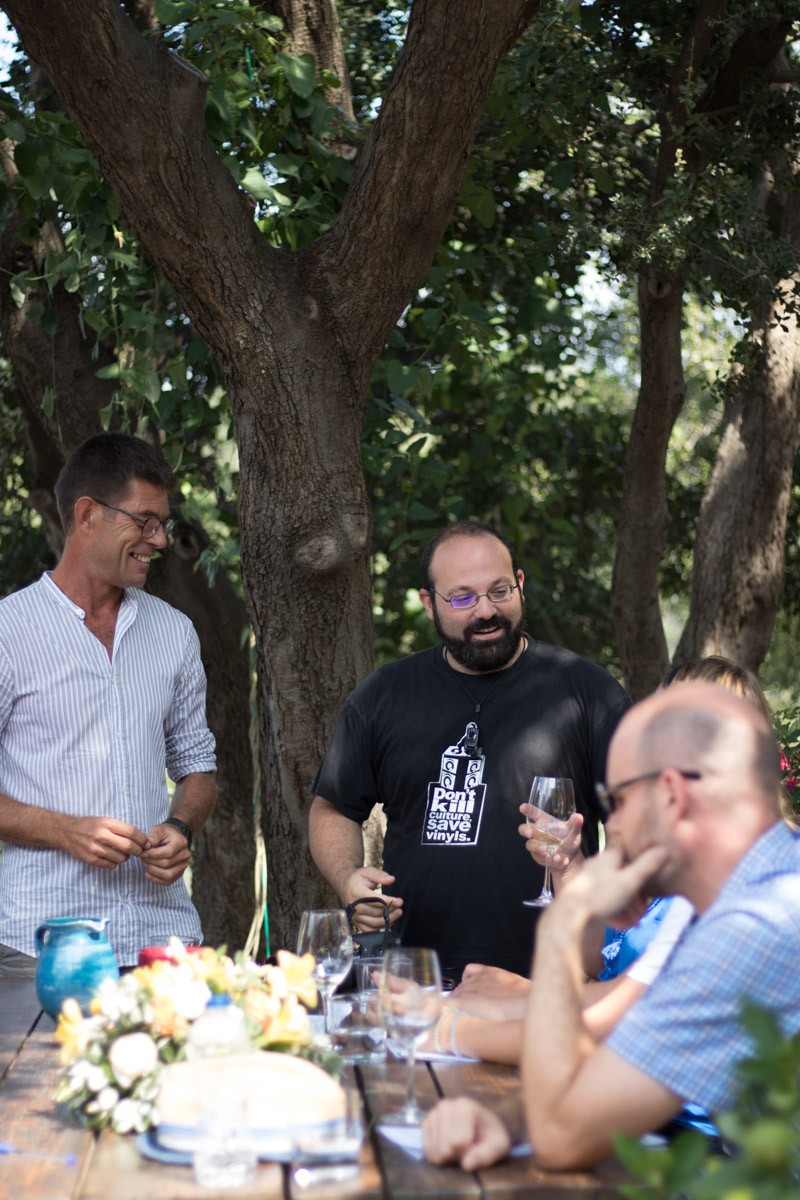 If you wish to discover the genuine flavors of cretan wines by our side, we suggest you to have a look on the tour " Wine & Olive oil tasting" and on the ''Cretan products at their birthplaces"
Here is a video, preview of Wine & Olive tasting with our guide Vincent = https://youtu.be/XaaHYSt3Mx8