06 May 2019
Santorini is an island in the southern Aegean Sea, is the largest island of a small, circular archipelago which bears the same name and is the remnant of a volcanic caldera. The municipality of Santorini includes the inhabited islands of Santorini and Therasia and the uninhabited islands of Nea Kameni, Palaia Kameni, Aspronisi, and Christiana. Santorini is the most popular Greek destination and a worldwide famous island!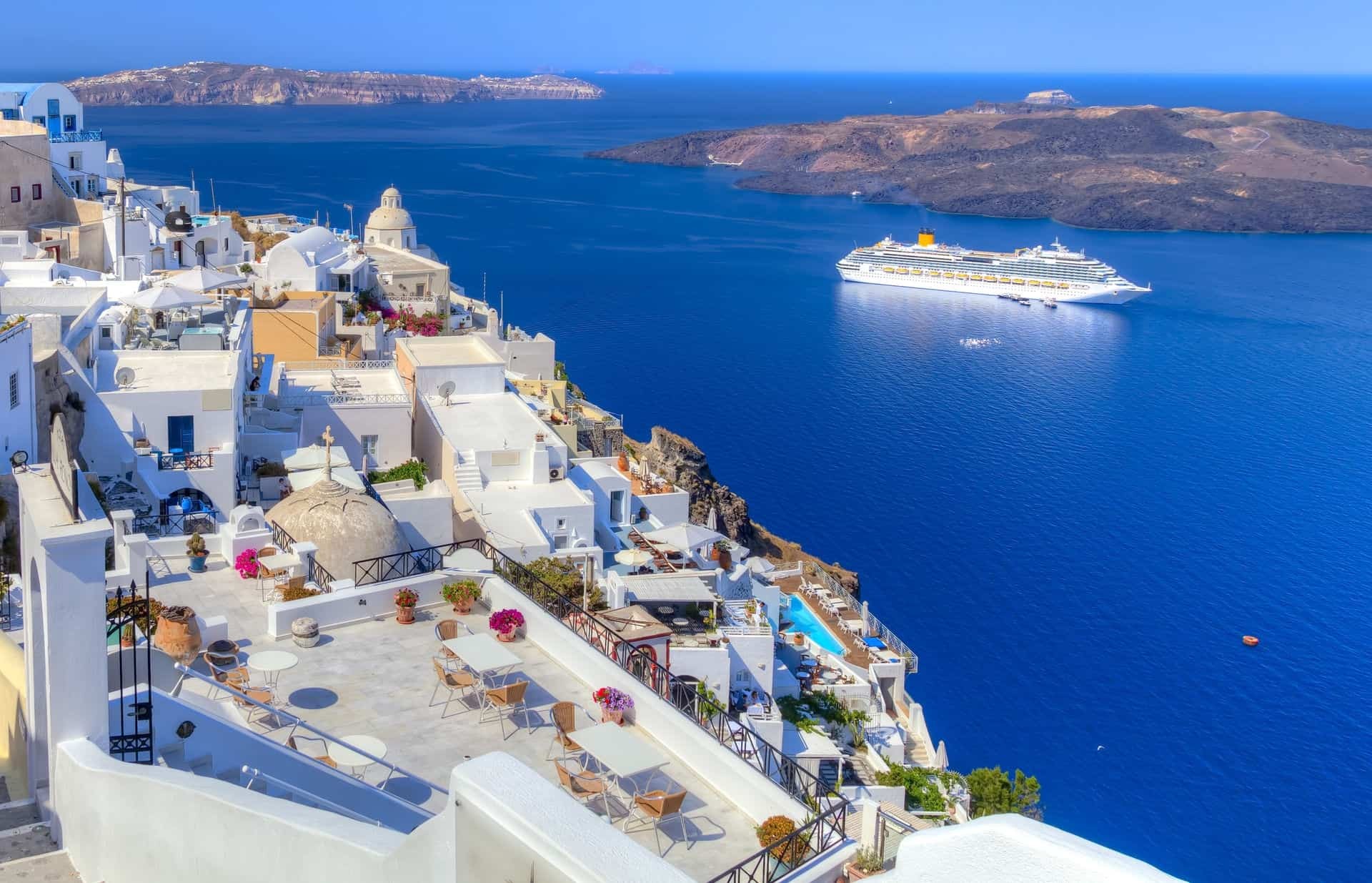 Once you set your foot in Santorini, you'll feel like entering a whole new world. A world where all the shades of red create unreal sunsets, Santorini caldera offers the most dramatic sea views you've ever seen and enormous cliffs are dotted with dreamy Cycladic whitewashed houses!The traditional architecture of Santorini is similar to that of the other Cyclades, with low-lying cubical houses, made of local stone and whitewashed or limewashed with various volcanic ashes used as colours. The unique characteristic is the common utilisation of the hypóskapha: extensions of houses dug sideways or downwards into the surrounding pumice.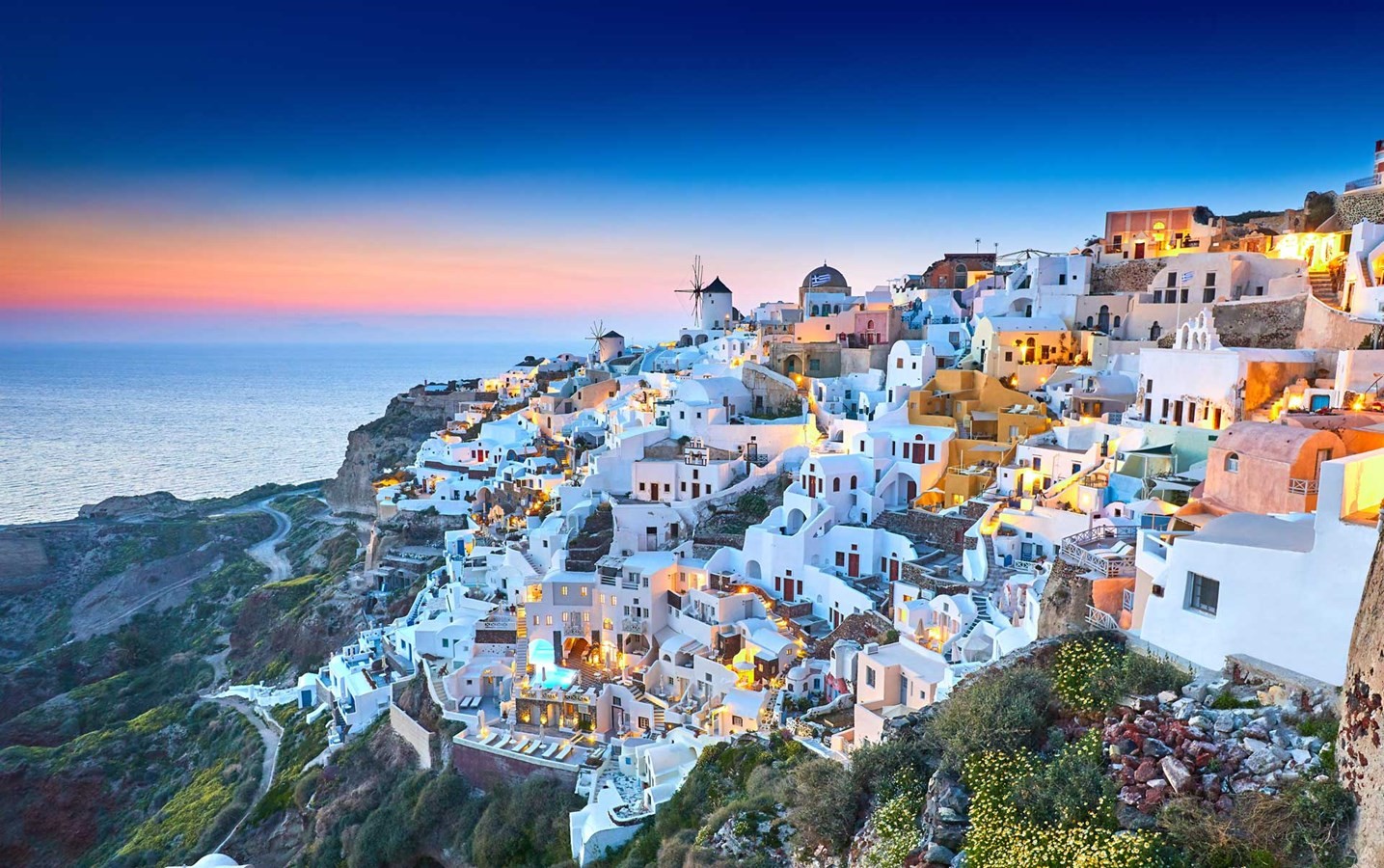 Santorini is known for its stunning sunset. Santorini's sunset enters your soul and lives there forever. Each spot shows you the best sunset with its own colors and landscape. This is pure magic! The enthralling sunset view in Oia Santorini, the minimal Cycladic architecture, the luxurious Santorini Greece hotels, the delicious restaurants, the dramatic rocky landscape, and the Santorini volcano are just some of the reasons you'll have a crush on this unique island!
It was never easier to get from Crete to Santorini island! With the luxurious and fast ship your dream of a tour destination in Santorini is about to come true.Book your ticket by ECOevents for the daily trip or we can organise it for you. Make your travels easy, fun and stress-free with our tailor-made tours. Tell us what you would like to do and where you would like to go and we will prepare an itinerary and a quote for you that exactly matches your preferences. Expereince the spectacular Santorini's sunset from a lot of spots and have a romantic date enjoying a nice class of wine. The island remains the home of a small, but flourishing, wine industry.
The trip from Crete to Santorini will let you admire breathtaking views, picturesque landscapes, and local villages.The duration is about to 12 hours and the operation days are twice a week. Remember, in the summer season mostly in July and August will be more crowded. You will have a chance to see not only famous white houses but also uprising from the water volcanic crater. Additionally, you will walk in narrow alleys and relax on the black volcanic beach.
Explore the caldera's spectacular atmosphere and surrender to the amazing sunset!