08/9/2019
Chania is the city you definitely fall in love with. Is the second largest city of Crete and the capital of the Chania regional unit. It lies along the north coast of the island, about 70 km west of Rethymno about an hour away by car.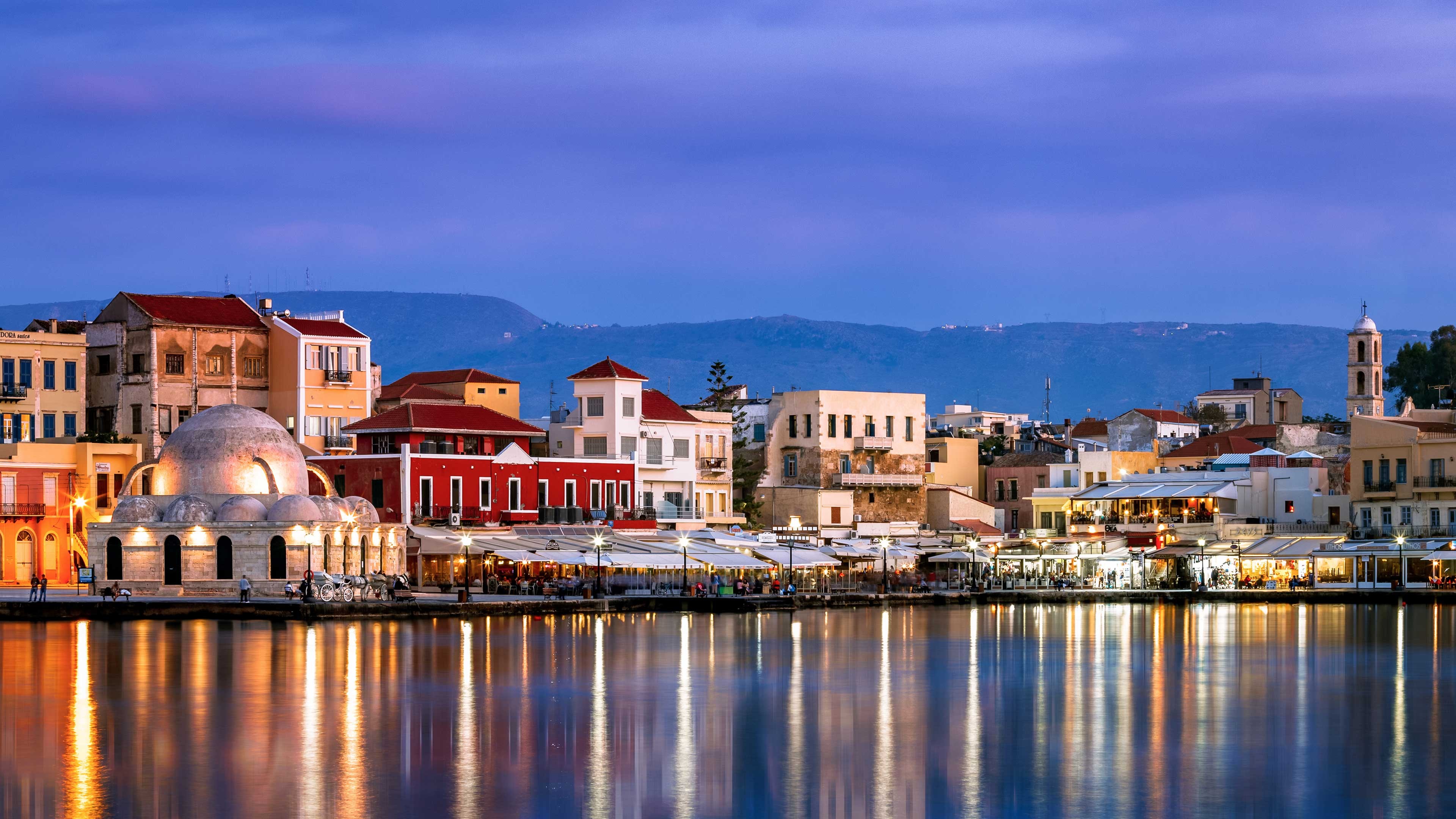 Chania is the site of the Minoan settlement the Greeks called Kydonia, Greek for quince. Some notable archaeological evidence for the existence of this Minoan city below some parts of today's Chania was found by excavations in the district of Kasteli in the Old Town. This area appears to have been inhabited since the Neolithic era. The city reemerged after the end of the Minoan period as an important city-state in Classical Greece.
Chania includes the old and new city. It is one of the most beautiful and picturesque cities in Greece and for food and wine lovers, it's a paradise! A gastronomic treasure,where you could experience the Cretan way of cooking class.
The main square of the Old Town is Eleftherios Venizelos Square, also known as Syntrivani It is the heart of the touristic activities in the area. Next to this lies the Topanas district, which was the Christian quarter during the Ottoman period. Its name comes from the Venetian ammunition warehouse, which was located there.The whole Topanas area is generally picturesque, with many narrow alleys and old charming buildings, some of which have been restored as hotels, restaurants, shops and bars. This makes it a lively and colourful place especially during the warm period (April–October).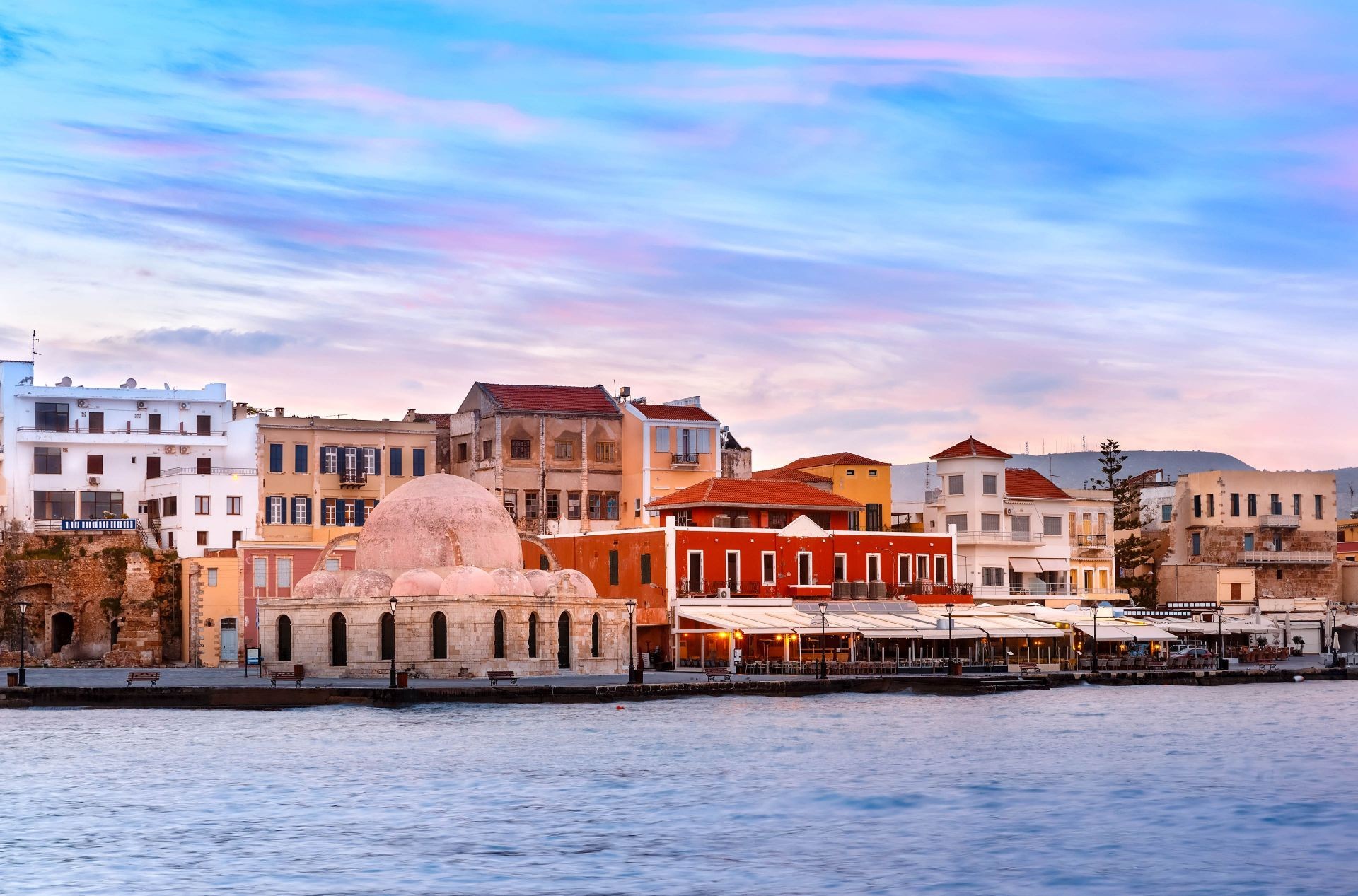 In the winter, it still remains a centre of activities but in a more quiet and atmospheric way.The modern part of Chania is where most locals live and work. It is less traditional than the old town, but there are still areas of charming beauty or of some historical interest. The oldest district (early 18th century) of the modern city is Nea Hora (meaning "New Town") which is located beyond the west end of the old town. It is a developing area, but also a very picturesque one, with narrow old lanes leading to a small fishing harbour. During the same era the district of Halepa begun to grow to the east of the city and used to be home for the local aristocracy.
If your heart beats for a visit to Chania, there is a simple way to make it true. Our team in ECOevents provides a full service in creating a unique event for you. Make your travels easy, fun and stress-free with our tailor-made tours.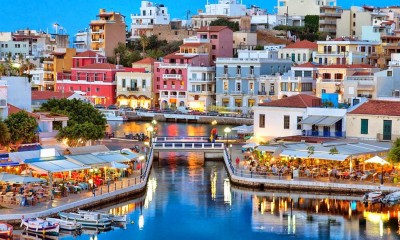 Agios Nikolaos is located 65 kilometeres east of Heraclion. Agios Nikolaos is one of the most picturesque towns in East Crete, and is the ...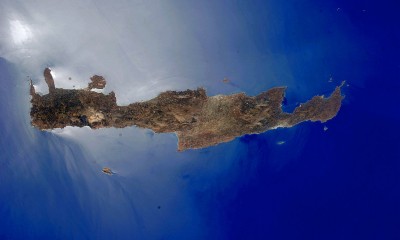 Crete – the southernmost island in Europe is an imposing treasure! Its bountiful variety of features includes mountain villages, long sandy beaches, ...