01/1/2018
Crete – the southernmost island in Europe is an imposing treasure! Its bountiful variety of features includes mountain villages, long sandy beaches, rocky bays, beach-bar-boogie & nightlife. There are magnificent mountain ranges, water-sports, tranquil locations and crystal clear seas.
Bathed in warm sunlight most of the year, the climate is one of the best in Europe. As the largest island in Greece, it is understandably a most popular travel and vacation destination. Crete also has a magic radiance – trully! Crete owns a supreme quality of life, combining the sharp rugged mountains meeting openly with deep blue seas. There is an abundance of wildlife, plants & flowers that are unique . Breath in the ever-present scents of wild herbs, taste fresh fruit, the best of the world's olive oil and healthy, delicious cheeses. Enjoy the delight of sipping a Greek coffee at the roadside in a mountain village, the excitement and spillover of weddings and occasions, the history, the people and the world-sourced visitors. It is also a paradise full of history and archaeological places. Cretans are known for their hospitality and tradition of welcoming visitors. The traditions and culture preseted in music, art, food and crafts play a large part in this picture.
It combines European ways with the uniquely local.Due to the fact that Crete is the largest of the Greek islands, it offers both developed tourist areas with resort hotels and also quiet coves, hidden beaches and invigorating mountain villages and plateaus that reward the discerning world traveller. Wondrous moments, memorable combinations of time & place that provide you with enriching experiences, are yours if you explore the island.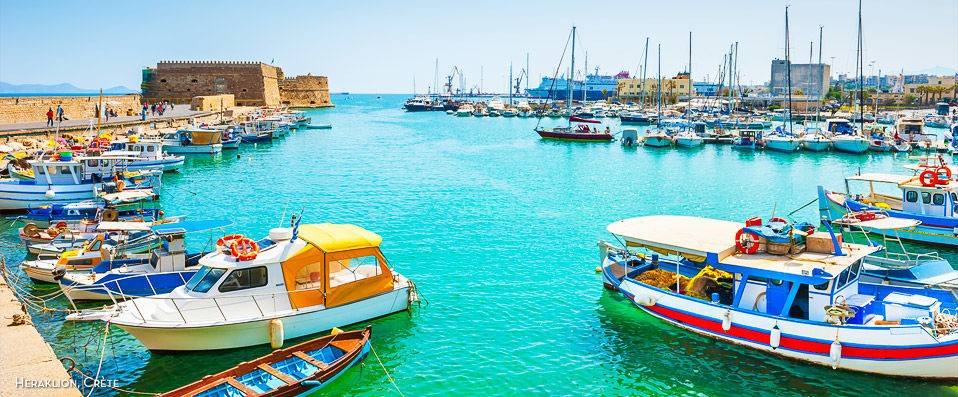 Heraklion has the major archaeological museum, traditional and modern cafes and shops – it also offers many hidden treasures, which we happily reveal to you.
Chania has much of the Venetian part of its history intact. Luxury in Venetian Villas converted to hotels, the ever impressive Venetian Harbour, narrow shop and restaurant-lined pedestrian streets, small hotels contained in buildings that once were home to expatriate merchants and a wide range of places to stay.
Rethymno has the old section - the castle and a long sandy beach, cafes and restaurants with local customers and many visitors.

Sitia is quieter, though still providing much of interest in its fortress Kazarma, beach, unique cafes and many hotels. Many similar benefits are on offer in Plakias and Ierapetra.
Smaller places, provide a sense that tourism has not got here yet. Amongst these, Chora Sfakia, Made, Kato Zakros, Keratokambos, Makrigialos, Anogia, Zaros, Axos all offer something of Crete that is really special and a chance to every human who is in need of the healing power our unique climate has. Also, there are hundreds of villages and other small towns that any visitor shouldn't miss the chance to explore.
The climate is ideal for most people who visit Crete. Most tourist come to Crete between April and mid-October. Gradually more are venturing here from October to March when the weather in Crete is varied, often sunny, cooler, sometimes cold enough for a thick sweater and jacket - this is when it seems like the island is all yours, not so ''cramped'' but magical.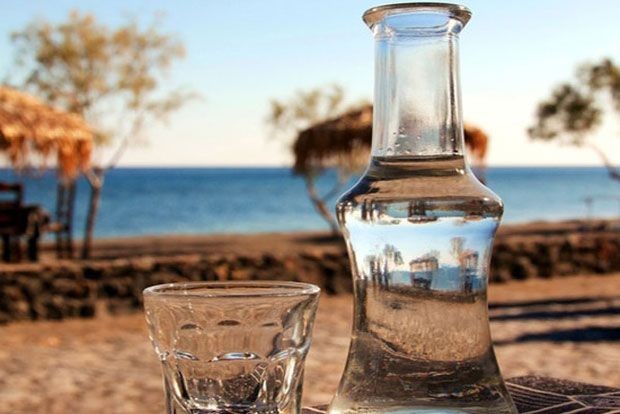 Make your travels easy, fun and stress-free with our tailor-made tours. Tell us what you would like to do and where you would like to go and we will prepare an itinerary and a quote for you that exactly matches your preferences.Tailor-made tours offer you the flexibility to design your own trip exactly how you like it.

With all that choice it can seem overwhelming, so we have a small, tight-knit tailor-made team of experts to give advice and assist you to craft the ideal trip.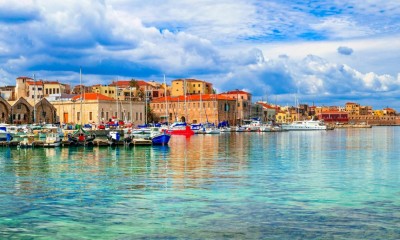 Chania is the city you definitely fall in love with. Is the second largest city of Crete and the capital of the Chania regional unit. It lies along ...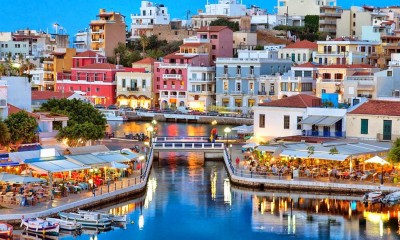 Agios Nikolaos is located 65 kilometeres east of Heraclion. Agios Nikolaos is one of the most picturesque towns in East Crete, and is the ...